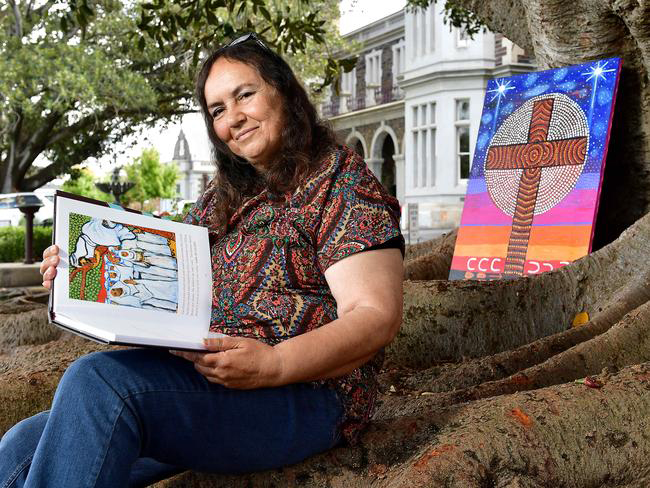 Congratulations to our tenant Kunyi who has been awarded the Premier's NAIDOC Award 2022.
Kunyi hails from Yankunytjatjara country and has been recognised for significant achievements in improving the lives of Aboriginal people in South Australia. Kunyi is a respected and admired indigenous Australian artist who addresses concepts such as healing and reconciliation. With more than 70 pieces of art and stories to her name, Kunyi's work has been published and exhibited at Adelaide's Migration Museum as part of the My Paintings Speak for Me exhibition which travelled across SA. Kunyi holds a Bachelor of Arts in Aboriginal Studies from UniSA and is also a qualified nurse and midwife.
With three children of her own, she has also fostered and provided respite to more than 40 Aboriginal children, giving them a loving secure space to grow and thrive.
Congratulations Kunyi – we are very proud of your achievements.
"It's unbelievable." Kunyi says. "I was very surprised. It's really good that Aboriginal people nominated me. It makes me feel very special."