Unity Housing celebrated the launch of our latest social housing development in Strathalbyn on Wednesday 11 May with Member for Waite, Catherine Hutchesson MP, in attendance.
An existing property was demolished and the site subdivided into four allotments allowing the construction of one x four-bedroom and three x two-bedroom social housing outcomes.
The homes have been certified at Livable Housing Design Guidelines Gold Level and NDIS Improved Liveability to accommodate tenants living with disability.
Thank you to our partners Constructwell Pty Ltd, NHFIC, Oryx Property and SA Housing Authority for another successful outcome.
Learn more about the development and see all the action from the launch here.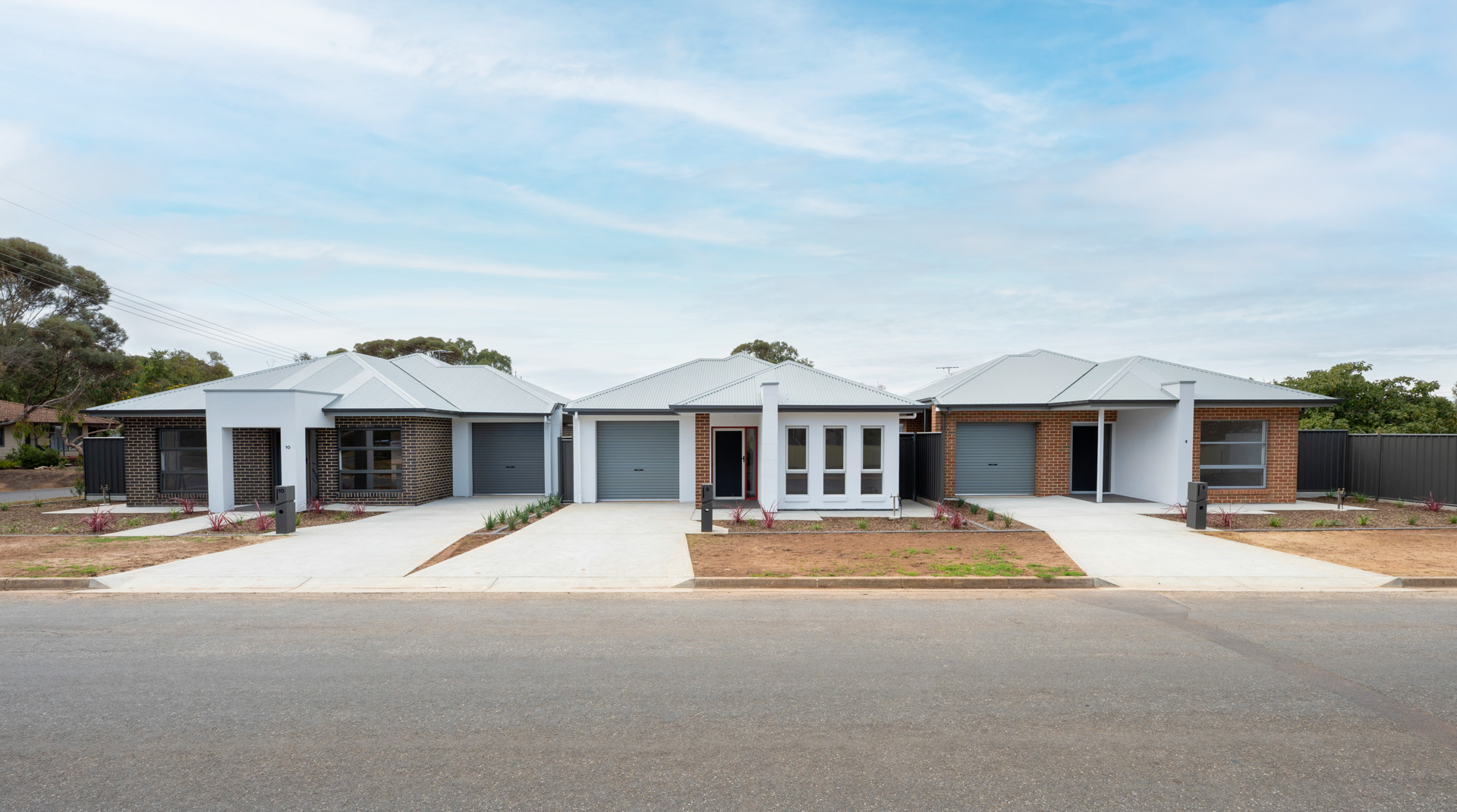 The new social housing outcomes in Strathalbyn.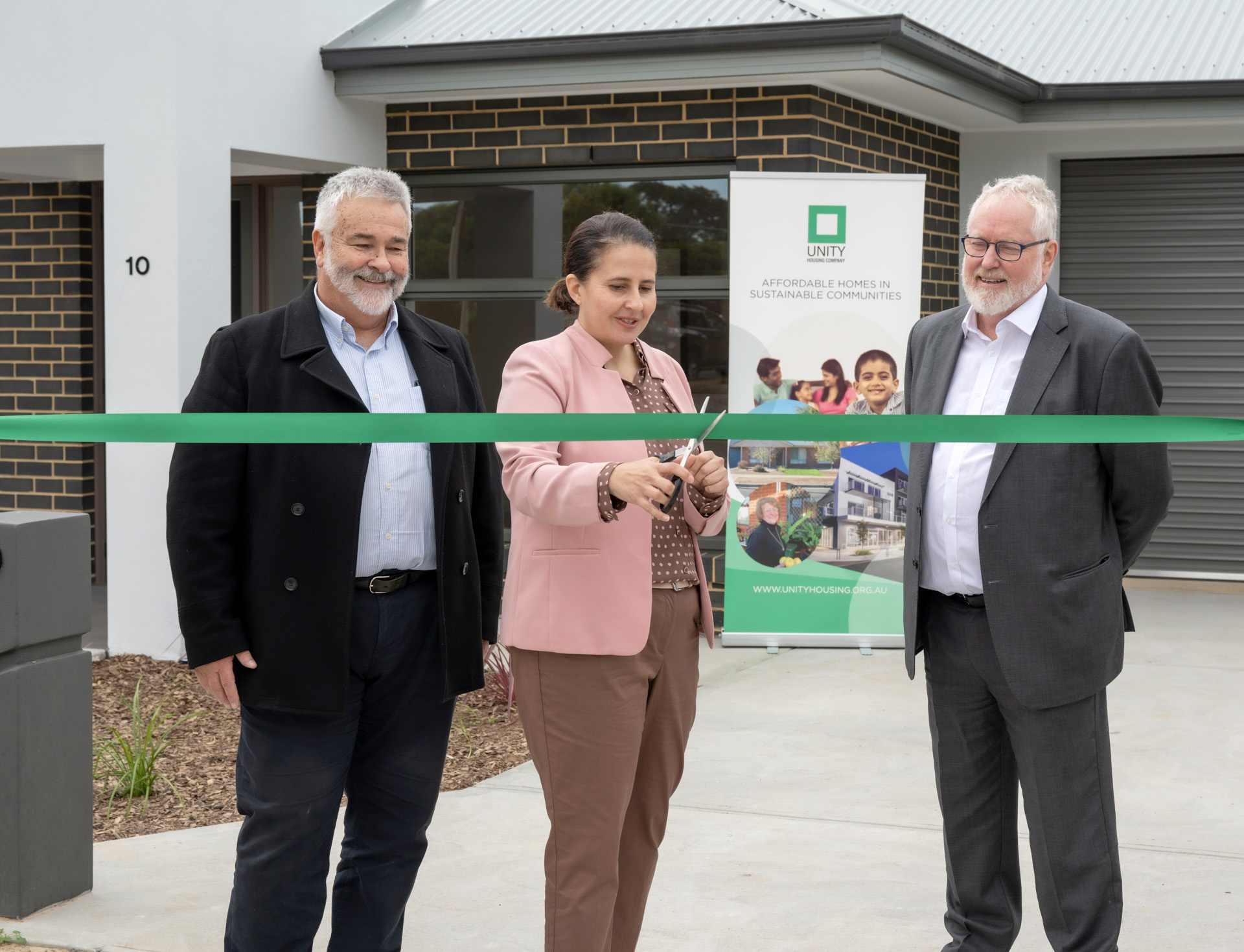 Unity Housing Chair Leigh Garrett, Member for Waite Catherine Hutchesson MP and Unity Housing CEO Matthew Woodward.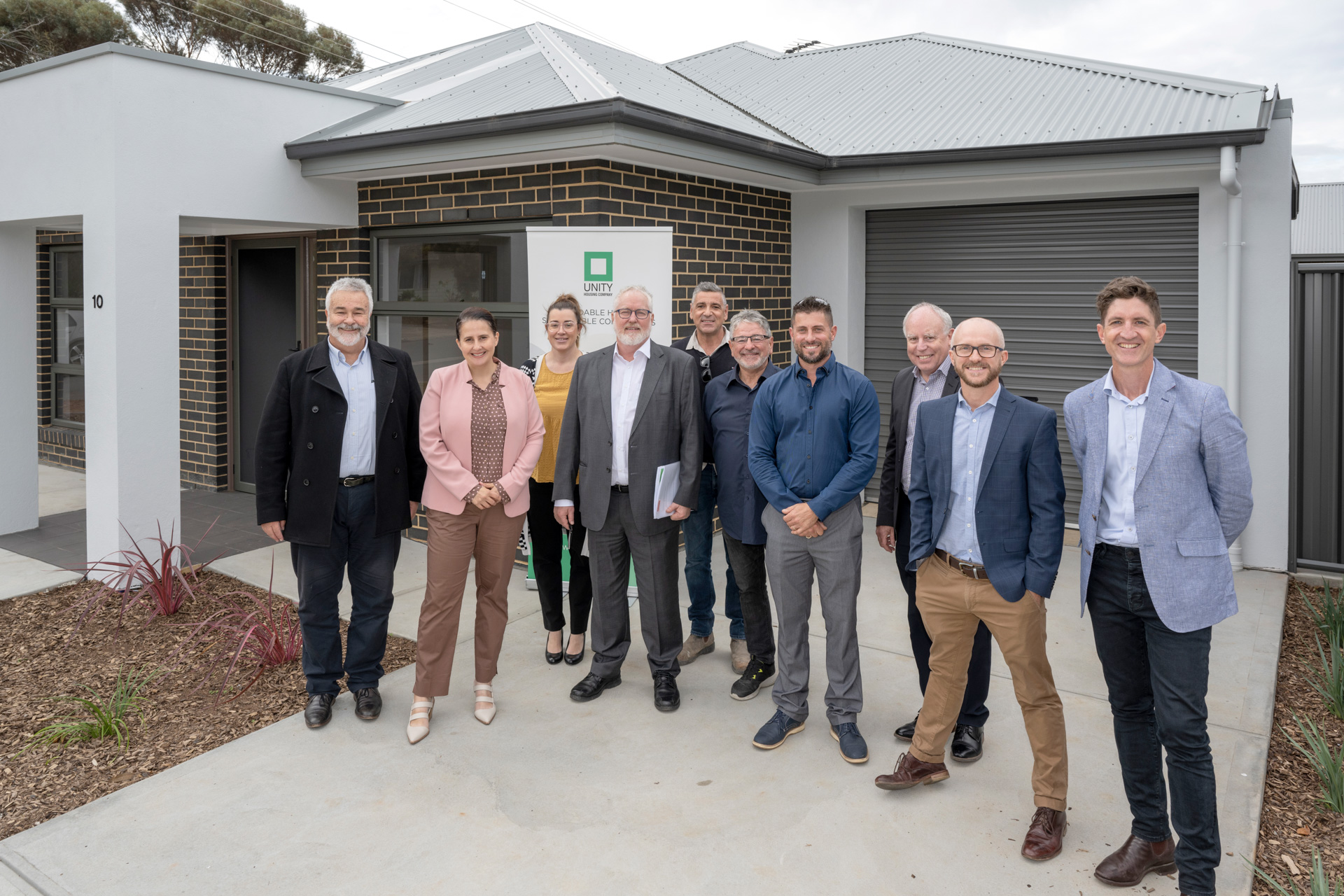 Leigh Garrett (Unity Housing), Catherine Hutchesson MP (Member for Waite), Rebecca Masika Mazalla (Unity Housing), Matthew Woodward (Unity Housing), Tony Siciliano (Constructwell), Charlie Siciliano (Constructwell), Heath Clasohm (Unity Housing), Ian Elsegood (Unity Housing), Adam Mellow (Unity Housing) and Cameron Bryson (Oryx Property).