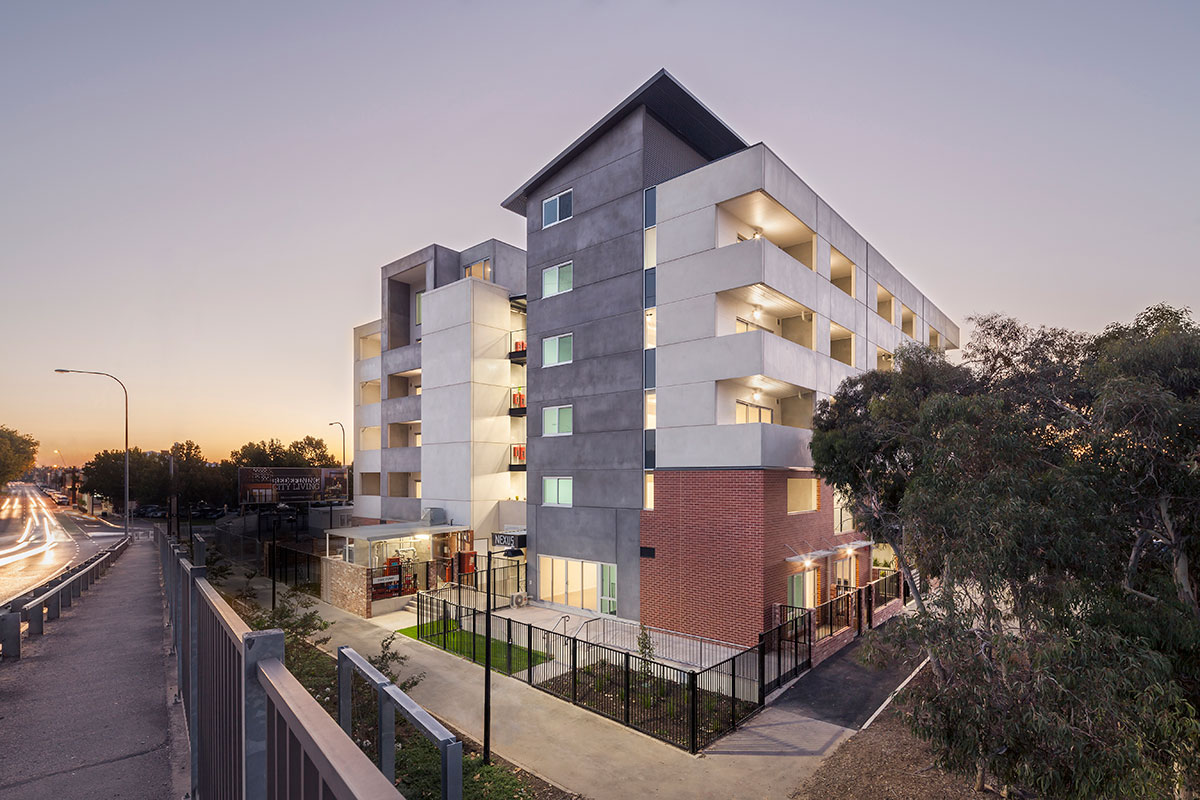 Completion:
March 2015
Project cost:
$13.1m
Dwelling mix:
Comprises 42 apartments: 26 for long-term affordable rental homes (19 one-bedroom, 7 two-bedroom) and 16 for affordable sale to the private market
Target group:
Key workers on modest incomes. The Nexus Apartments also feature 16 apartments for sale to the private market, creating a mixed-tenure community of long-term renters and home owners
Partners:
Buildtec Group; Community Sector Banking; NRAS
Project Summary:
In partnership with Buildtec Group, Unity Housing completed the Nexus Apartments development, located within the Bowden precinct and overlooking the North Adelaide parklands. Having invested $13.1 million in this high-quality housing development, Unity Housing own and manage 26 apartments that provide long-term affordable rental homes for eligible people and families on modest incomes.