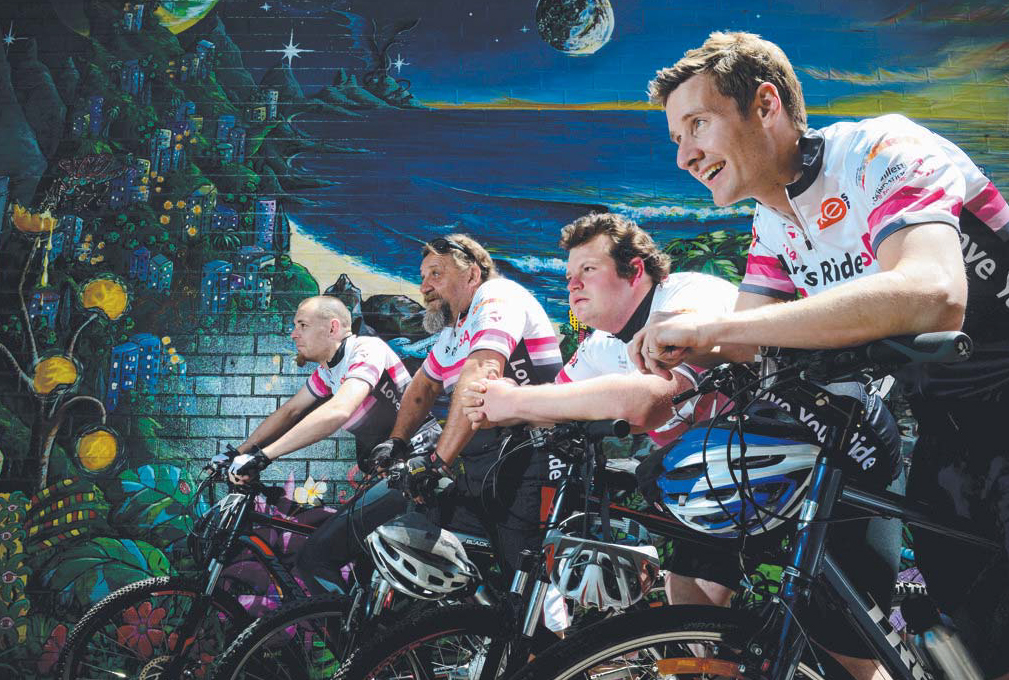 In 2014, about 15 Unity tenants created a cycling group called On Ya Bike on the back of a new in-house bicycle program.
Unity bought its residents bicycles and helmets as part of the program and tenants were able to use them for free as a way to increase self-esteem, as low self-esteem is one of the biggest challenges tenants face.
Tenant and On Ya Bike club member Mark Schaffer joined the cycling group to see Adelaide and have fun. "Since being involved in the bike club I have been a lot healthier (and have) more muscle tone and a much clearer head," he said.
Five of the cyclists competed in Amy's Ride in November 2014 – the group's first competitive ride – in Adelaide's south. The group also competed in the Tour Down Under challenge ride for amateur cyclists in January 2015.