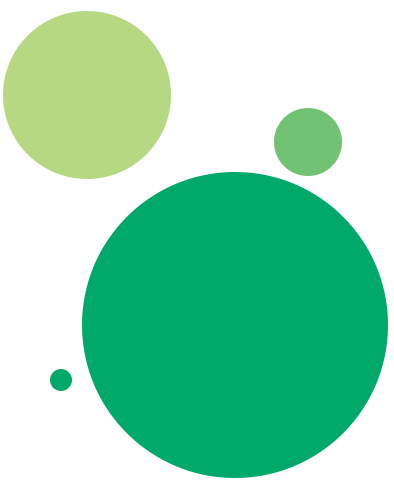 Unity has a team of committed and highly skilled Board dedicated to leading the organisation, optimising performance and ensuring compliance with legal requirements. The contributions of our professional, multi-skilled and committed Board deliver a sound governance structure and ensure a strategic platform to take Unity forward.
In collaboration with Executive and staff, the Board has developed these key strategic pillars for Unity:
1. Enhance Business Capacity
2. Strengthen People and Culture
3. Develop the Housing Portfolio
4. Empower Tenants
5. Nurture Partnerships
View our Strategic Plan 2017-20 (PDF)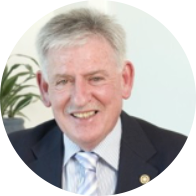 Frank O'Neill
Chairman and Director
since April 2008
Graduate of Queen's University Belfast (Mathematics and Physics), Alumnus of Melbourne Business School, Fellow of Australian Institute of Company Directors.
Frank is currently and formerly a Director of several private companies in the Australian and Asian services sector. He has held leadership roles in university management at the University of Melbourne and at the University of Adelaide. Among his academic appointments, Frank has been an Adjunct Professor in the Faculty of Commerce at Charles Sturt University. He has also been a Business Ambassador for the State of South Australia for more than 10 years.
Chairman Governance, Nomination and Remuneration Sub-committee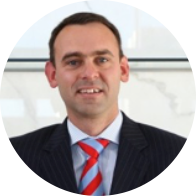 Richard Willson
Company Secretary and Director
since April 2008
Bachelor of Accounting, Fellow of CPA Australia, Fellow of Australian Institute of Company Directors.
Richard is currently Company Secretary at Aurelia Metals Limited, Company Secretary at Beston Global Food Company Limited, and Non-Executive Director at Aus Tin Mining Limited. Richard's previous roles include Non-Executive Director at Crestal Petroleum Limited, and a range of Senior Financial Management positions predominantly within the mining industry and directorship of several private and publicly listed companies.
Chairman of Finance and Audit Sub-committee.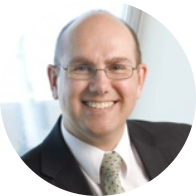 Ben Brazier
Director
since April 2008
Associate of the Institute of Chartered Accountants in Australia, Bachelor of Economics (Accounting), Graduate Diploma in Applied Finance and Investment, Graduate of the Australian Institute of Company Directors.
Ben is currently Principal with Pitcher Partners, providing advice to small and medium-sized businesses in the areas of finance, taxation, business strategy and planning.
Chairman of Property Development Sub-committee and member of Finance and Audit Sub-Committee.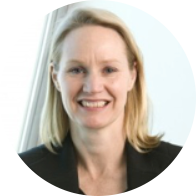 Sacha Wainwright
Director
since March 2009
Bachelor of Laws/Bachelor of Economics (Australian National University), Graduate Diploma in Legal Practice, Graduate Australian Institute of Company Directors.
General Counsel for the Drakes Supermarket Group providing legal advice and support across all aspects of the business including compliance, risk and general corporate/commercial issues. Sacha was previously a partner in the Commercial Property division of Minter Ellison providing advice to large national companies. Her experience includes the provision of legal advice in the areas of property and business acquisitions, property development, leasing and infrastructure projects.
Member Property Sub-committee.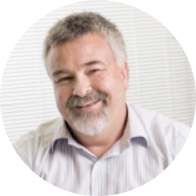 Leigh Garrett
Director
since October 2008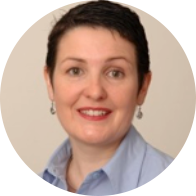 Karen Janiszewski
Director
since December 2016
Bachelor of Science (Building), Graduate Diploma of Property, Fellow of the Australian Institute of Company Directors.
Karen has 30 years of construction and development experience gained in private companies, public companies and government. She was the Director, Affordable Housing, Lend Lease Communities and has also held the role of Project Director of Kensington Banks, and has managed hotel, commercial and residential developments. Karen has led teams on project acquisitions and tenders. Karen is a Fellow of the Institute of Company Directors, chairs King and Godfree Pty Ltd, is a Board member of the Queen Elizabeth Centre and has previously been a Board member with Embracia and Uniting AgeWell, as well as an Advisory Board Member to the University of Adelaide's Centre for Housing Urban and Regional Planning.
Member of Property Sub-committee.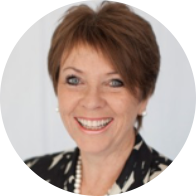 Yvonne Sneddon
Director
since January 2017
Bachelor of Accounting, Fellow of the Australian Institute of Company Directors, Fellow of Chartered Accountants Australia and New Zealand.
Yvonne is a professional non-executive Company Director with more than 20 years of experience on boards and audit, governance and risk committees. Yvonne is a Chartered Accountant by profession and was a partner at Deloitte and, before that, a partner at Ferrier Hodgson. She left private practice in 2004 to become a professional company director. She is a Fellow of both the Institute of Company Directors and Chartered Accountants Australia and New Zealand, and has more than 35 years' experience providing a wide range of governance, financial reporting and commercial advice in both the private and public sectors.
Member of Governance, Nomination and Remuneration Sub-committee, and member of Finance and Audit Sub-committee.
Day-to-day activities are managed by the Chief Executive Officer and supported by our Executive Team and a range of professional and dedicated staff.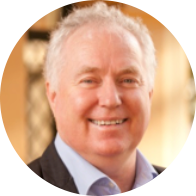 Matthew Woodward
Chief Executive Officer
The Chief Executive Officer (CEO) of Unity is responsible for the implementation of the organisation's strategic, business and risk management plans and for ensuring that Unity meets its legal, contractual, financial, compliance and performance objectives within its strategic framework and in accordance with our philosophy, purpose and mission.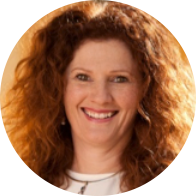 Trish Burden
Chief Operations Officer
The Chief Operations Officer (COO) is responsible for providing high-level leadership to ensure the effective delivery of property and tenancy management services that are supported by Unity's community and tenant engagement strategy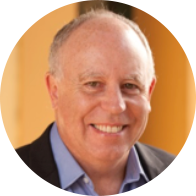 Ian Elsegood
Chief Financial Officer
The Chief Financial Officer (CFO) is responsible for finance and centralised administration, enhancing business capacity through the delivery of support services and structure, and providing professional analysis of opportunities and proposals.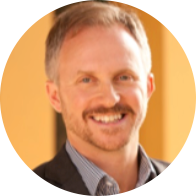 Adam Mellow
Executive Manager, Assets
The Executive Manager Assets (EMA) is responsible for development and delivery of Unity's strategic and practical asset management program, which includes maintenance and property management, acquisitions, developments and disposals.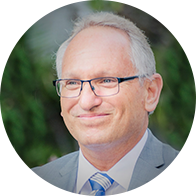 Warrick Dillon
Executive Manager, Group Services
The Executive Manager Group Services (EMGS) is responsible for providing corporate expert advice and support in meeting Unity's strategic objectives and deliverables in relation to Corporate Communications and Marketing; Human Resources; and Quality Assurance.
We are the largest single provider of community housing in South Australia.