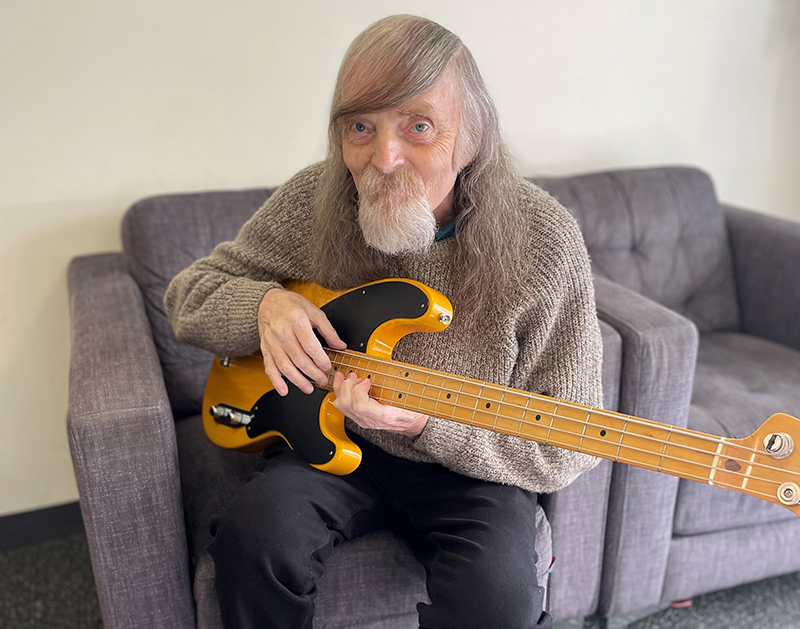 Having lived the life of a bona fide rock star during his time with Australian rock band The Masters Apprentices, Gavin has fond memories of his time with the band and now enjoys a quiet and slow-paced life. Gavin joined the band as bass player in 1965 at just 19-years-old and it became his full-time job.
"We were originally called The Mustangs and we first started playing at a fish and chip shop on Jetty Road at Glenelg," he says. "We were young musos taking themselves and each other seriously. I was with the band for about three-and-a-half years. What you actually experience is nothing like what you see in the media; the practical experience is hard work. They were amusing times." The Masters Apprentices had a string of hits and were inducted into the ARIA Hall of Fame at the 1998 ARIA Music Awards.
"I've reconnected with the band a few times over the years," Gavin says. "I still play bass and do a bit of practice. I've got all this bass clef music written so I play that. I write simple songs and optimistic 'hang in there, you'll get there' type stuff."
Since being diagnosed with bladder cancer in 2018 and going through chemo and radiation therapy, Gavin has had to put his health first, and living at The Terrace ensures he is able to maintain his independence while receiving the care and support he needs. The Terrace Liaison Worker, Mark, has worked closely with Gavin to set him up with a My Aged Care plan and support him with
transport and computer-based tasks like making appointments.
"I used to do my own grocery shopping and Mark noticed I was having trouble carrying things around so once a fortnight I get food shopping done for me," Gavin says. "I clean my own room which is self-contained. I've developed a theory – if I go over the road and walk around for five to 10 minutes for as far as I can, I can walk back. I do three or four laps of that. I just try to push on."