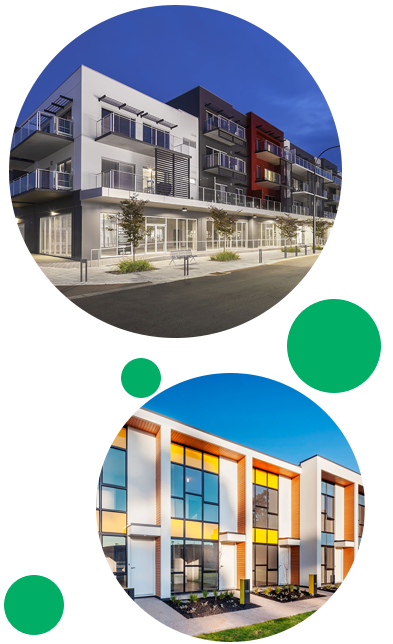 Unity has established itself as one of the largest housing developers in the not-for-profit sector, having delivered $78 million in housing development in South Australia since 2013. With strong organisational and staff capacity, and a growth pipeline, we continue to respond to our strategic goal of increasing affordable housing supply.
Community Housing Asset Renewal Program
Unity currently has a number of projects being delivered over two stages. We are also conducting initial feasibility studies on identified properties from our existing portfolio to assess properties for potential development to be delivered over the next three to five years through a rolling development program.
Stage 1 – Ashburton Street, Blair Athol
This project is nearing completion and involves the sale of four obsolete SACHA funded dwellings and reinvestment on a Renewing our Streets and Suburbs site at Ashburton Street, Blair Athol. The project is being delivered by Oryx as a partnership project that provides eight new housing outcomes being a mix of four social and four market houses.
At completion of the project, Unity will replace four obsolete social housing outcomes with four new social housing outcomes that are more appropriate and fit for purpose for use by those living with disability or aged and large families on low incomes.